Billboards
Make your outdoor ads attract passers-by and drivers to be hot leads; This will be achieved by adopting an excellent creative advertising idea from the ID Smart team, get excited, and start now.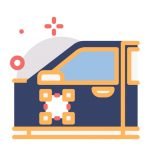 Car stickers
Whatever your personality, whether extraordinary or classic, let your car express it by a group of the finest stickers specially designed for cars from ID Smart.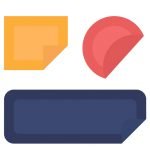 Cut stickers for glass interfaces
This kind of art needs an exact hand to bring out great work that you can be proud of in front of your audience and competitors.